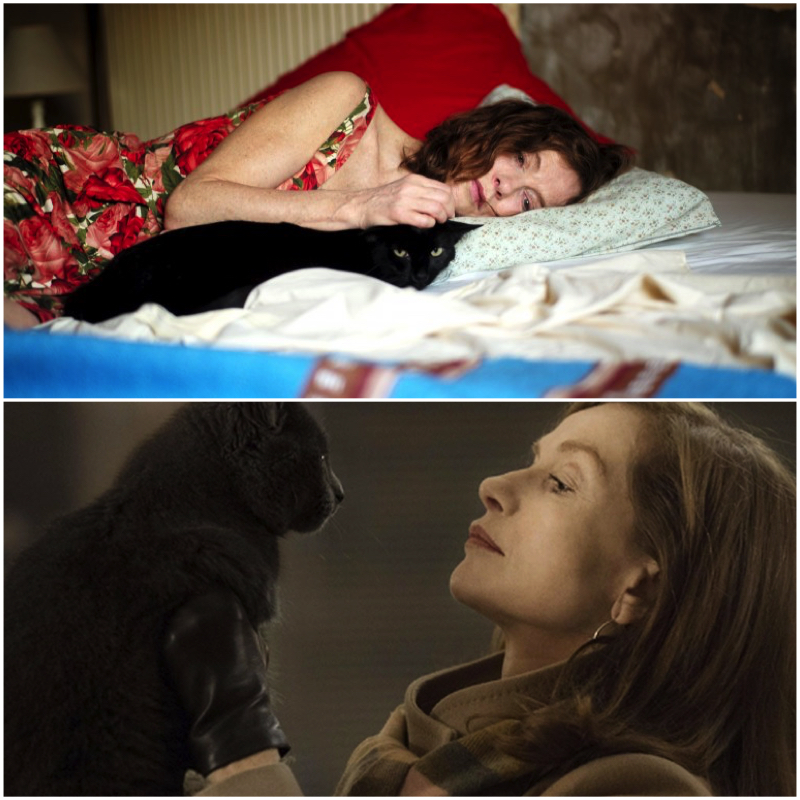 *There is a TW for this episode, as one of the films deals with sexual assault and we discuss this.
It's two for the price of one on this episode!  Christopher Funderberg (The Pink Smoke) joins me as we look back on 2016, a big year for films featuring both cats and Isabelle Huppert.  
First, we tackle Things to Come (dir. Mia Hansen-Løve), a tale about a passionate middle-aged philosophy professor who rethinks her already much-examined life after an unforeseen divorce.
Then, we move on to Elle (dir. Paul Verhoeven). In this film, we see Huppert as a successful CEO of a video game company searching to learn the identity of the man who raped her.
This episode's shelter shout-out goes to Korean K9 Rescue! Go show them some love. 
Other links discussed in this episode:
* Isabelle Huppert: A Force of nature on feminism, cats & Elle